Certificate of Environmental Clearance (CEC)
The Certificate of Environmental Clearance (CEC) Application process requires the EMA to assess potential impacts to the receiving environment, which may arise out of proposed new or significantly modified activities. Activities or projects which require a CEC are outlined in the CEC (Designated Activities) Order, (as amended). Once an application is submitted and the applicant has demonstrated, through the process that potential significant, negative impacts can be mitigated or reduced to an acceptable level, a CEC is issued. The CEC is a permit certifying the environmental acceptability of the proposed activity or project, provided that all conditions contained in the CEC are fulfilled. The issued CEC lists mitigation measures that must be implemented to minimise negative impacts from all phases of the project and monitoring requirements to ensure that proposed measures and systems remain effective.
Forms, Guides & Instructions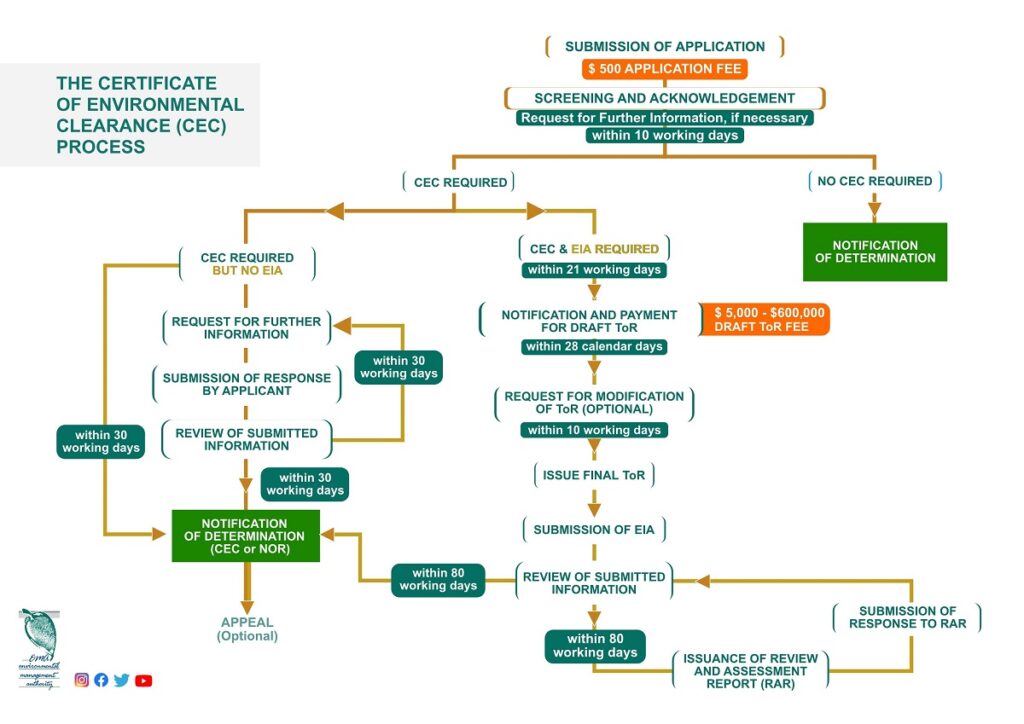 CEC Application Fee Information
1. All Fees are to be deposited, directly to the EMA Account #1183848, at any branch of the First Citizens Bank. 
2. Applicants must attach the original receipt to the application form and keep a copy for their records. 
3. Applicants must also ensure that the bank includes their name on the receipt.
4. Application Fee stands at $500.00TT