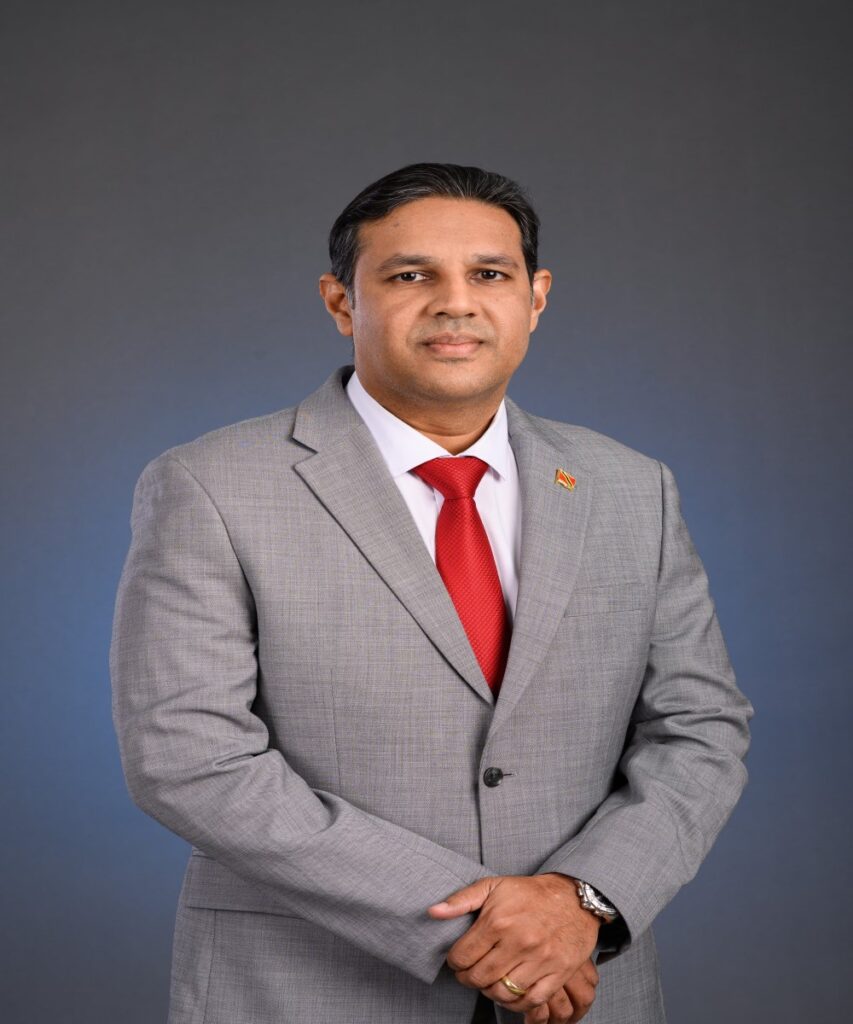 Dr. Roshan Parasram, O.R.T.T.
MBBS, PG Dip Public Health, MPH, DSc., dLSHTM, FRSPH, Chief Medical Officer
Dr. Roshan Parasram is a Physician, Public Health Specialist and Epidemiologist working as the Chief Medical Officer (CMO) of Trinidad and Tobago.
Dr Parasram completed his Bachelor of Medicine, Bachelor of Surgery at the University of the West Indies (UWI) St. Augustine Campus. Thereafter, he went on to complete a post graduate diploma followed by a Master of Public Health, both of these being read for at the London School of Hygiene and Tropical Medicine (University of London). Dr Parasram also holds a Doctor of Science (Honoris Causa, UWI) and a Certificate in Public Procurement Law and Practice from the University of York, Canada.
He is a Fellow of the Royal Society of Public Health, London and an Associate Lecturer within the department of Public Health and Primary Care, UWI.
At present, Dr Parasram serves as a Director on the Board of Directors of the Environmental Management Authority (EMA) of Trinidad and Tobago since June of 2016. On this Board he is the Chairman of the Tender's Committee of EMA and a member of the Noise Advisory Council.
In his capacity as CMO, he is the national focal point as it relates to the International Health Regulations and tenure as the Quarantine Authority for Trinidad and Tobago. He is also the Chairman of the Multi-Sectoral Committee to Treat with COVID-19 (Novel Coronavirus) and any Emerging Infectious Diseases and serves as the Chairman of many national committees, including but not limited to the Drug Advisory Committee, Pesticides and Toxic Chemicals Control Board, Clinical Assessment Committee.
Regionally, he is a Member of the Steering Committee of the CARICOM Caribbean Cooperation in Health Phase IV – 2016-2025 (CCH IV).
Dr. Parasram was also awarded The Order of the Republic of Trinidad and Tobago on September 24, 2022 (Republic Day). A Release by the President's House stated:
"Dr. Parasram served his country with distinction during the uncertainty and disruption of the COVID-19 pandemic. He has brought his profession to new heights and given unwavering, distinguished and outstanding service to Trinidad and Tobago".